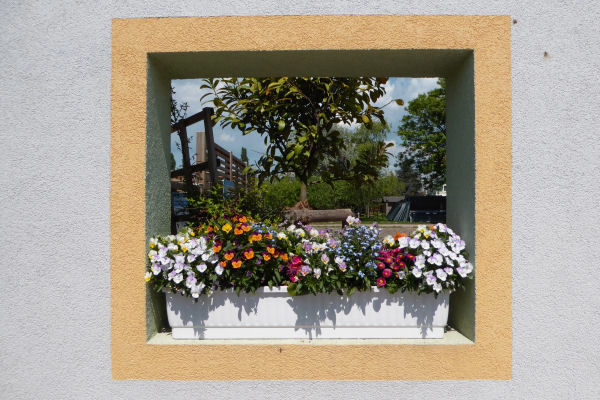 On this page you can find information on psychosocial emergency services in Vienna as well as further recommendations.
Emergency services in Vienna
Psychosocial Services in Vienna (PSD)
The psychosocial services ("Psychosoziale Dienste") in Vienna provide emergency aid around the clock.
Emergency hotline: 01 / 31 330
Homepage: www.psd-wien.at
Crisis Intervention Centre Vienna
Support and counselling for people in acute crises.
Phone: 01 / 406 95 95
Homepage: www.kriseninterventionszentrum.at
Acute psychiatry in Vienna
Homepage: www.wien.gv.at/sozialinfo/content/de/10/InstitutionDetail.do?it_1=2101272
Psychiatric emergency room (Vienna General Hospital AKH)
Homepage: www.akhwien.at/default.aspx?pid=2935
Hotline: Ö3-Kummernummer
4 p.m. to 12 p.m.
Phone: 116 123 (no area code)
Homepage: oe3.orf.at/kummernummer/stories/2712988/
Hotline: Rat auf Draht
Hotline for children, young people and their reference persons.
Phone: 147 (no area code)
Homepage: rataufdraht.orf.at
Hotline: Telefonseelsorge
Crisis hotline, pastoral advice. Around the clock.
Phone: 142 (no area code)
Homepage: www.telefonseelsorge.at
Hotline: 24-Stunden-Frauennotruf
Crisis hotline for women. Around the clock.
Phone: 01 / 71 71 9
Homepage: www.wien.gv.at/menschen/frauen/beratung/frauennotruf
Männerberatung
Counselling for men.
Telefon: 01 / 603 28 28
Homepage: www.maenner.at
Further links and recommendations
Ing. Karl Eigel
Psychotherapist in training under supervision
Coaching and mediation
Address: Mimi-Grosberg-Gasse 11, Top 312, 1220 Wien
Phone: 0681 / 10 85 22 58
E-mail: karl@eigel.at
Homepage: www.praxis-seestadt.at
Mag. Georg Gartner
Psychotherapist
Psychotherapy for children and adolescents
Address: Karolinengasse 28 / 20, 1040 Wien
Phone: 0664 / 73 21 45 56
E-mail: office@georg-gartner.at
Homepage: www.georg-gartner.at
Nikolas Hochstöger, Bakk. Phil.
Psychotherapist
Address: Rechte Bahngasse 10 / 2 / 20, 1030 Wien
Phone: 0660 / 769 79 77
E-mail: nh@klientenzentriert.at
Homepage: www.klientenzentriert.at
Mag.a Niki Papadopoulou-Miklau
Clinical psychologist and health psychologist
Psychotherapist in training under supervision
Address: Johannagasse 19/18, 1050 Wien
Phone: 0699 / 12 26 09 96
E-Mail: papadopopulou.miklau@gmail.com
Homepage: www.psychotherapie-papadopoulou.com